Activate Your Warranty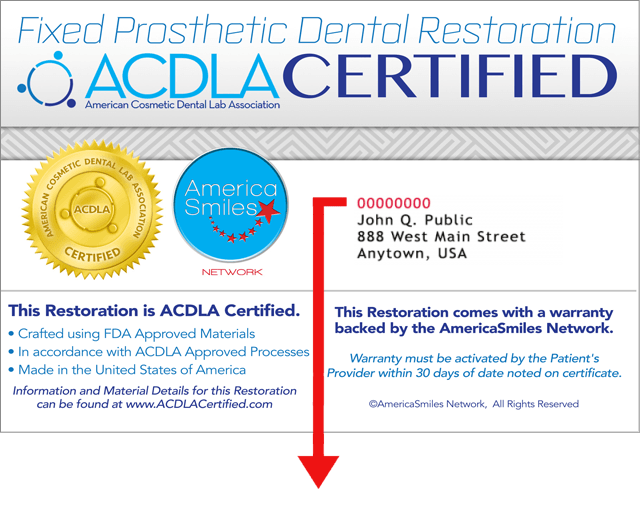 Welcome to ACDLACertified
You can register your Restoration here and Activate the Warranty. To do so, please login, or if this is your first visit to ACDLACeritifed.com, please register.
Let us see if you are already in our system
Enter your dentist information:
Enter the Dentist Email Address to Verify and Continue:
This email address will be used to resend your login information if you forget it, and doesn't need to be the same email address listed in your AmericaSmiles.com account.
This profile has already been claimed. The login credentials have been resent to the email address in our records. Please check your email to login.
For assistance, Call us at (708) 367-1207 or Email us at
Get in touch
Do you have questions about the ACDLA Certified Program?
Contact us and we'll be glad to help you out.